After going to see Captain America: Civil War, and National Superhero day yesterday. I decided to write my list of Top 5: Superheroes. Personally I prefer Marvel to DC, therefore these lists will only feature Marvel characters.
5. Silk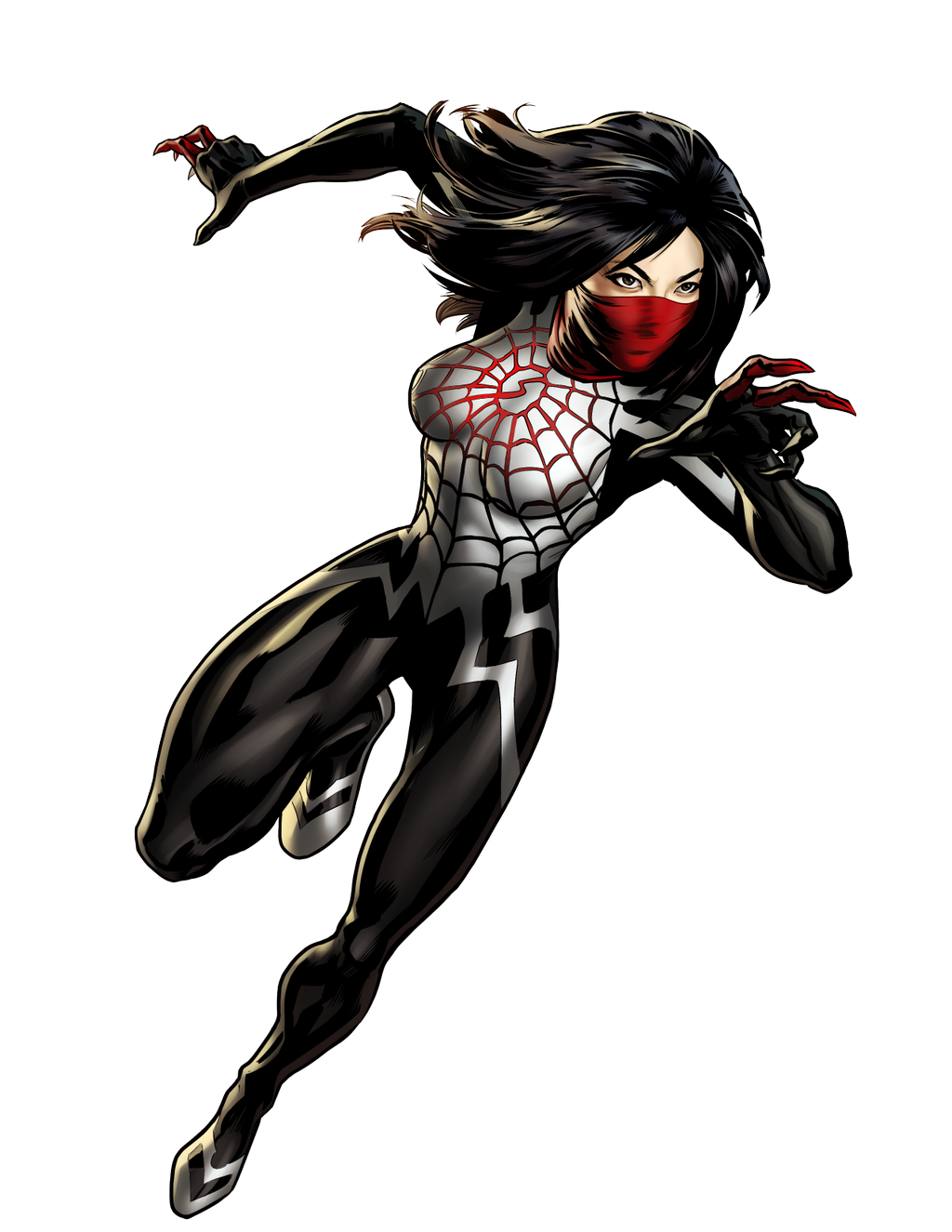 Trying to explain Silk without saying any spoilers is really quite difficult. She is essentially a female Spiderman but a whole lot better. I absolutely love reading the Silk comics, and it is one of my favourites overall. I really hope that now, after the introduction of Spiderman into the Marvel Cinematic Universe (MCU) a female version will make an appearance.
4. Hell Cat
Since watching Jessica Jones on Netflix I have been facinated by Hell Cat. Even though she is an oldish character within Marvel, I am really gutted that she has not had as much prevalence within the comics and MCU as I would have liked. Hopefully there is more to come from her, as her most recent comic series is fantastic!
3. Ms Marvel (Kamala Khan)
She is one of a handful of Muslim characters within the Marvel Comic Book Universe. She is a great character and really relatable. Recently, her comics have been slacking in quality, but it is still a fantastic read!
2. Scarlet Witch
After watching the last films in the MCU, I have really enjoyed watching Scarlet Witch. Within the MCU she has slowly developed into a wonderful character, and has become really relatable. She was absolutely fantastic in Captain America: Civil War, but I do not want to give too much away. Her comics are similarly great, and highly enjoyable. I would definitely recommend giving it a read.
1. Captain Marvel (Carol Danvers)
She will always be my favourite female character. She is tough, pretty and takes no nonsense. She can even be bit witty. She is a great role model for any girl, as she is a well-rounded character, which has not been sexualised (makes a change). I would highly recommend having a read of her within Marvel Comics, as these are fantastic reads! Also, she is going to be the first female Marvel Character with her own movie! What more do you want?
Who are your Top 5: Female Superheroes.
Let me know by leaving a comment below, or sending us a message on Twitter @ejh92x
CYA LATER ALLIGATORS!